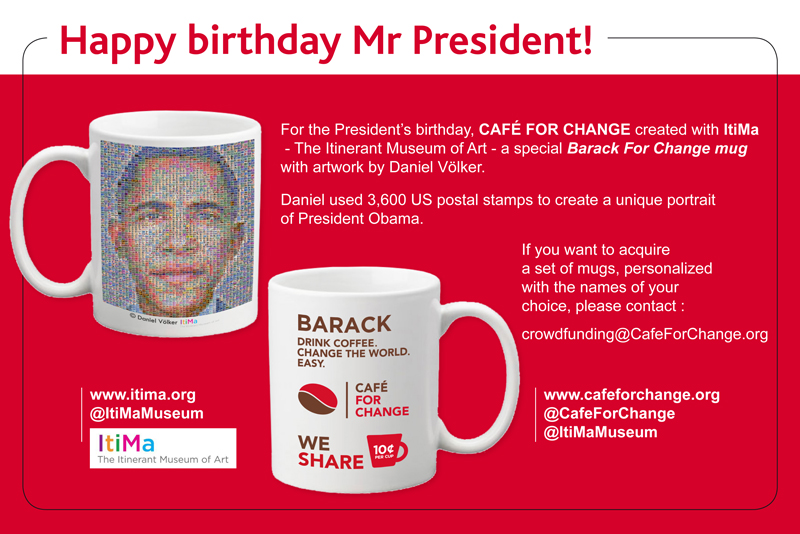 Davos: 1:7 Gender Gap, Reverse Reality
How would three powerful men feel out numbered by twenty equally powerful women?
The Gender Gap at the World Economic Forum in 2014 was 1:7. In 2014 there was only one woman for every seven men participating in the.WEF. Female participation was very far from the 1:5 Gender Gap goal set by the WEF in 2011.
Women in Davos: What's happening to the numbers? See Guardian, Forbes, El Pais, EFE/Televisa, and CNN.
To continue to fuel the global debate about the gender gap in Davos and in leadership positions in all sectors of society, Fernando Morales-de la Cruz created in 2014 together with Cornelia Vinzens and Theresa Schmidt the art collage Davos: Gender Gap, Reverse Reality . It reflects in Reverse Reality, in pop art inspired by Andy Warhol, the 1:7 Gender Gap at the last World Economic Forum that took place in Davos, Switzerland, from January 22nd to 25th.
The first Davos: Reverse Reality artworks were exhibited in Davos during the WEF in January 2012. Bloomberg Davos Collage Spoofs Old Boy Conclave, Lack of Women, see Bloomberg
The gender gap debate with the WEF and its members is extremely important. The WEF members decide when there will be real gender equality in many of the most important global companies and influence the gender gap in politics, due to their financial contributions to the campaigns. Most of the WEF members who finance political candidates support men to elected positions.
The WEF publishes every year the Gender Gap Report, measuring gender inequality in most countries. Who measures the gender gap inside the WEF? The Gender Gap inside the WEF, as of January 31st 2014: 100% of the global Managing Directors of the WEF Foundation in Geneva were all men. Is it time to reduce the Gender Gap at the top of the WEF and in Davos?
Our Reverse Reality artworks will continue to fuel the debate until concrete corrective actions are taken. Leaders around the world must understand that we can not relegate women, half of the world's population, or anyone, as second class citizens.
All powerful men get it, when they are the minority like in our Reverse Reality.
If you share our cause and like our Gender Gap, Reverse Reality artworks you can acquire: murals, high quality prints, posters, t-shirts and other collectibles to exhibit Gender Gap, Reverse Reality in your company, your institution, your home and/or in a public place in your city. We are launching a crowdfunding campaign soon. Our contact: info@itima.org